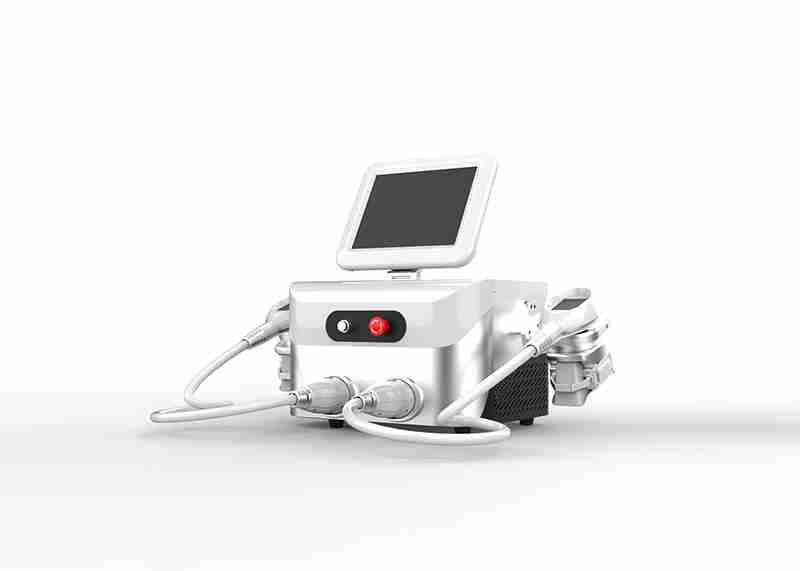 Cryolipolysis Fat Freezing Slimming Machine KR-BM608
Combined the technologies of"Cryolipolysis" & "Negative pressure & Optical energy carving"
Get a quote
Cryolipolysis Fat Freezing Slimming Machine KR-BM608
Treatment Theory
The ice point of water and fat is 0℃ and 4-6℃ respectively, in virtue of which difference CRYOLIPOLYSIS slimming machine can eliminate the adipose cells in human body successfully and efficiently.
Using the feature that the triglycerides in fat will turn into solid under specified low temperature, Cryolipolysis body slimming machine transmits low temperature wave that is precisely controlled into appointed de-fatting position through noninvasive emitter. As a result, the targeted fatty cells begin to decompose and disappear naturally, making fat layers reduce little by little in the process of normal metabolism.
With the combined technologies of  "Cryolipolysis" & "Negative pressure & Optical energy carving", the emitted wave penetrates into fat and generates resonance in it. While there appear innumerable tiny vacuum bubbles whose commutative strike leads to the pressure unevenness inside and outside of membrane. When the extremity of membrane is reached, it explodes, resulting in the decomposition of fat and the reduction of cellulite.
Applications
Shaping: The shaping of limbs, buttock, chest and abdomen
Slimming: Eliminate cellulite and reduce proud flesh
Tightening: Increase skin elasticity and improve orange peel
Relieving: Relax muscle, promote blood circulation, relieve fatigue, ache and hydroderma
Detoxing: Promote lymph circulation and abdomen detoxification
Advantages
As themost high-end and exquisite cryolipolysis machine in China, this one has the gracious appearance that is competent enough to bring you a visual feast.
Two metal plates decoration makes the hand piece much more superiorthan the plastic one.
Twotreatment heads can work either independently or simultaneously.
Top details design (such as injection molding screen and metal plate+powder spraying shell) ensures top quality and long lifetime.
As one of the most effective way of reducingfat layers, this machine is able to cut down fat by 20% at average.
Choosing cryolipolysis body slimming machine, you needn't worry about rebound, bleeding, recovery time and side effect.
Specifications
Power: 1500W
Handle number: 2
Model
KR-BM608
Screen size: 10.4 inches
Frequency: A, B: 0~2HZ
Time: A, B: 1~60Min
Negative pressure: A, B: 0~600KPa
Temperature: A, B: -10~10℃
Working handle: A, B, A+B
Water volume: 4L
Power Supply: AC220V 50HZ / AC110V 60HZ
Gross weight: 32.8kg
Packing size: 67* 56* 48cm(Host Machine)

41*31* 31cm (Accessories)
Additional information
| | |
| --- | --- |
| Weight | 35 kg |
| Dimensions | 67 × 56 × 48 cm |
| Certification | Cfda, Prc Import & Export License |
| Origin | Beijing China |
| Warranty | 1 Year, Technology Supports Forever |