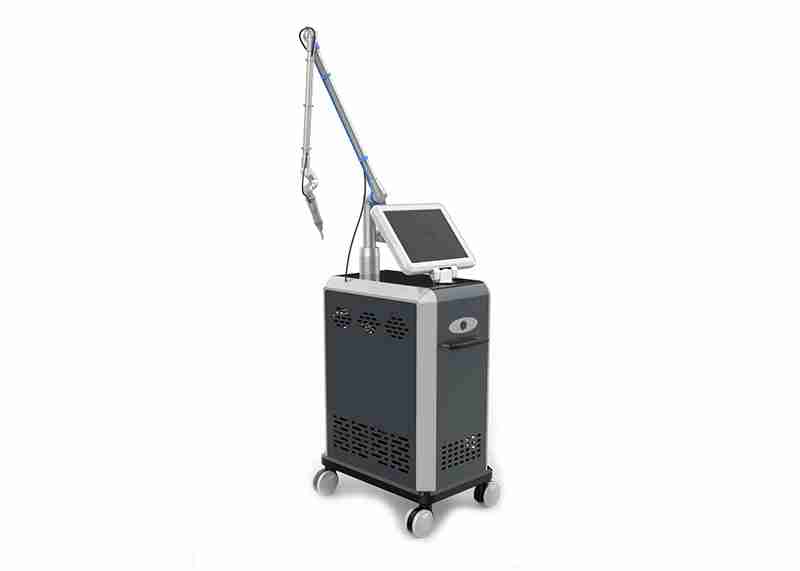 Q-Switched ND:YAG Tattoo Removal Laser KR-N5
It can remove all kinds of pigments and tattoos effectively and safely.
Get a quote
Warning
: Use of undefined constant php - assumed 'php' (this will throw an Error in a future version of PHP) in
/home/customer/www/laserkr.com/public_html/wp-content/themes/laserkr/woocommerce/single-product/tabs/description.php
on line
26
Super Picosecond Nd YAG Laser Treatment Theory:
Utilizes the explosive effect of the Picosecond Laser, which permeates through the epidermis into the dermis containing the pigment mass. The laser pulses is in nanosecond, super high energy so that the pigment mass to swell quickly and break into small pieces, which are then eliminated through the body's metabolic system. Since the time of such a laser is very short, as short as ten trillionths of a second, it is not easy to generate heat so that it does not cause damage to other parts of the skin lesion.
Super Picosecond Nd YAG Laser Applications:
Remove all kinds of tattoos, eyebrow tattoos, eye lines, lip lines, eyelid tattoos, etc.
Remove freckles, foxiness, superficial and deeper speckles, age pigment, birthmark, nevus, upper skin splash, traumatic pigmentation, etc.
Treatment skin lesion of the blood vessel, hemangioma, red blood streak.
Anti-wrinkle and skin rejuvenation-dermal tissue could absorb a large amount of laser to stimulate fibroblasts in the Dermal layer.
Cure acne, scar and pores missing, etc.
Before & After
Advantages
Korea Imported 7 Jointed Arms.
Real-time data & Double Pulse System.
All Metal modular structure design for the machine's safe and beauty.
Max 1300MJ high output.
Pulse width of  500 picoseconds so that pigment removal speed is much faster than traditional machine.
It can remove all kinds of pigments and tattoos effectively and safely, because picosecond laser use precise positioning of the target tissue therapy to reduce damage to the skin to achieve the effect you want.
Specifications
| | |
| --- | --- |
| Item:Super picosecond laser | Machine power:3000W |
| Model | KR-N5 |
| Energy:1300mJ (1064nm), 500mJ (532nm) | Screen:10.4 inches touch screen |
| Frequency:1-10HZ | Wavelength:532nm &1064nm |
| Spot size:2-10 mm | Treatment mode:SP, PTP, LP |
| Energy absorption:High | Pulse Duration:500 ps |
| Treatment times:1~3 times | Recovery time:3~6 hours after treatment |
| Gross weight:110kg | Packing size:102*89*55cm |
Additional information
| | |
| --- | --- |
| Weight | 110 kg |
| Dimensions | 102 × 89 × 55 cm |