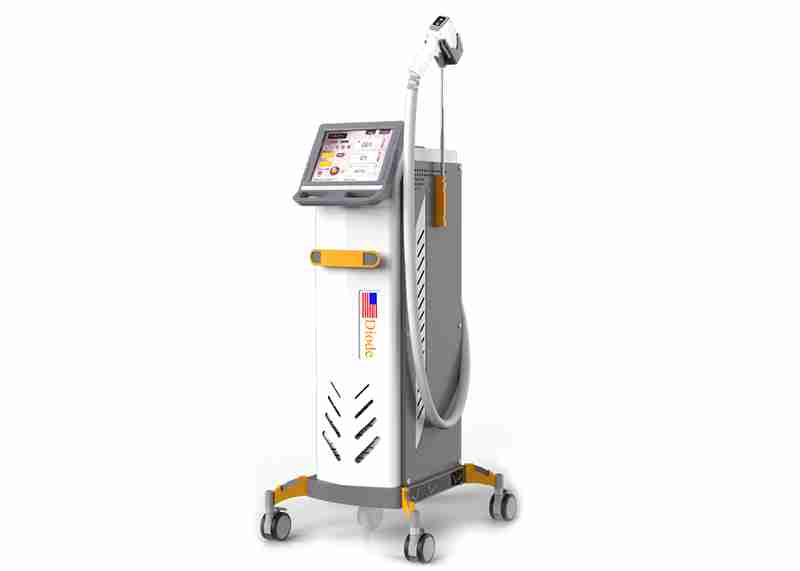 diode hair removal laser machine
A dedicated, reliable, and powerful solution for high-volume hair removal that every practice needs.
Get a quote
Treatment Theory
Diode laser equipment adopts 808 nm, particularly effective to hair follicle melanocytes without injury surrounding tissue.
The laser light can be absorbed by hair shaft and hair follicles in the melanin, and converted into heat, thus increasing the hair follicle temperature.
When the temperature raises high enough to irreversibly damage the hair follicle structure, which disappear after a period of natural physiological processes of hair follicles and thus achieve the purpose of permanent hair removal.
Applications
Advantages
Technical advantages
The United States imported laser, the quality is more stable, more outstanding performance, it can flash up to 10 million.
With power of 800W, it will be easier to hair removal
TEC refrigeration system, refrigeration is stronger, sapphire contact skin, which make the temperature lower, effectively reduce pain.
12*12mm bigspot head can be used for large area hair removal, high efficiency and fast
Intelligent operating system,According to skin color, hair softness and hardness, hair color system automatically recommend appropriate treatment parameters, the operation is more simple and effective.
Functional advantages
Painless hair removal: the unique dynamic freezing protection system, Make the skin temperature to 5 degrees, protect the skin from damage effectively , feel refreshing, no burning.
Quick hair removal: It eliminates the defectby traditional laser circular spot and can depilate large area with rapid and highly efficient.
Safe: directly hit the hair follicle melanin, the epidermis absorbs less energy, so no loss of peripheral tissue, will not produce inflammation and melanosis.
Permanent hair removal: carefully designed laser pulses can be directly into the dermis, absorbed by the melanin particles in hair and hair follicles, producing light and heat effects, destroying hair follicles and hairs, and producing permanent hair removal.
Whitening and rejuvenating: It combines all the advantages of traditional Ice-Point depilation, and has powerful functions. It can not only depilate, but also tender, whitening and compact skin.
Before & After
Specifications
| | |
| --- | --- |
| Hand-piece: 1 | Spot size: 12*12mm² |
| Wavelength: 808nm | Frequency: 1-10Hz |
| Laser energy: 10-150mj/ cm² | Pulse Width: 10-400ms step 1ms |
| Laser Power: 800W | Cooling system: Air, Water and Semi-condunctor |
| Screen Size: 10.0 TFT True Color LCD; | Power Supply:AC220V±10% /AC110V±10% |
| Net Weight: 45KG | Gross Weight: 68KG |
| Dimension(Before Packaged): 450mm×410mm×1140mm | Dimension(After Packaged): 520mm×520mm×1220mm |
Additional information
| | |
| --- | --- |
| Weight | 68 kg |
| Dimensions | 122 × 52 × 52 cm |